Aly Abotaleb, M.Sc.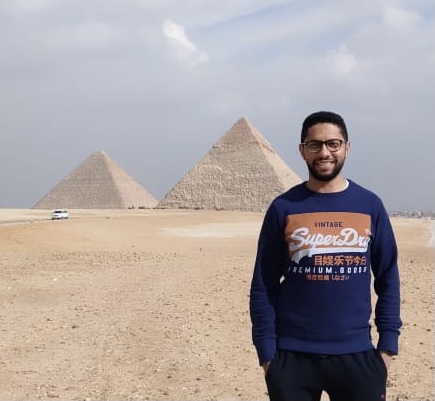 Tel.: +49-(0)761-203-4872
Fax: +49-(0)761-203-97769
Email:

Aly Abotaleb obtained his Accreditation as a Pharmacist in Germany from the governing board of Baden-Württemberg in 2016.
In 2018, he worked on a research project in the Pharmacy of Freiburg University medical center to develop a method to synthesize a new opioid, also to detect the opioid in the serum of patients using the High-performance liquid chromatography-mass spectrometry (HPLC/MS) technique.
His doctoral project is focused on running molecular dynamics simulations to visualize the interaction of the different opioids with MOR, DOR, KOR, NOR using Desmond, which will contribute to the development of better-tolerated opioids with few to no side effects.